Dear Friendship Force members everywhere,
At this significant time in our history, with our immediate future assured due to the amazing generosity shown by so many of our members, the FFI Board of Directors are in a position where it is necessary to elect two new board members to fill vacancies for a term to begin in 2021. We currently have specific vacancies, in the fields of finance and technology and, rather than seeking applicants with general skills at this time, we are targeting professional expertise.
HOW YOU CAN HELP…
As in previous years, we invite our members with a history in finance matters – or technology – to please nominate yourself. It's always helpful to have board members with a background in FF membership, and dedication to our mission, to guide the organization forward.
However…
If your expertise is not in the field of either finance or technology, please take the time to consider those of your acquaintances who might just be exactly the candidate we are seeking.
Think about your friends and associates – do you know someone with expertise in finance (see specifics on our nomination form, attached below) or someone highly accomplished in the field of technology? Would that person fit well with Friendship Force, its mission, values and goals? Would that person find service on the Board of Directors of a not-for-profit organization to be a fulfilling pursuit?
If so, please encourage them to nominate on the below nomination form.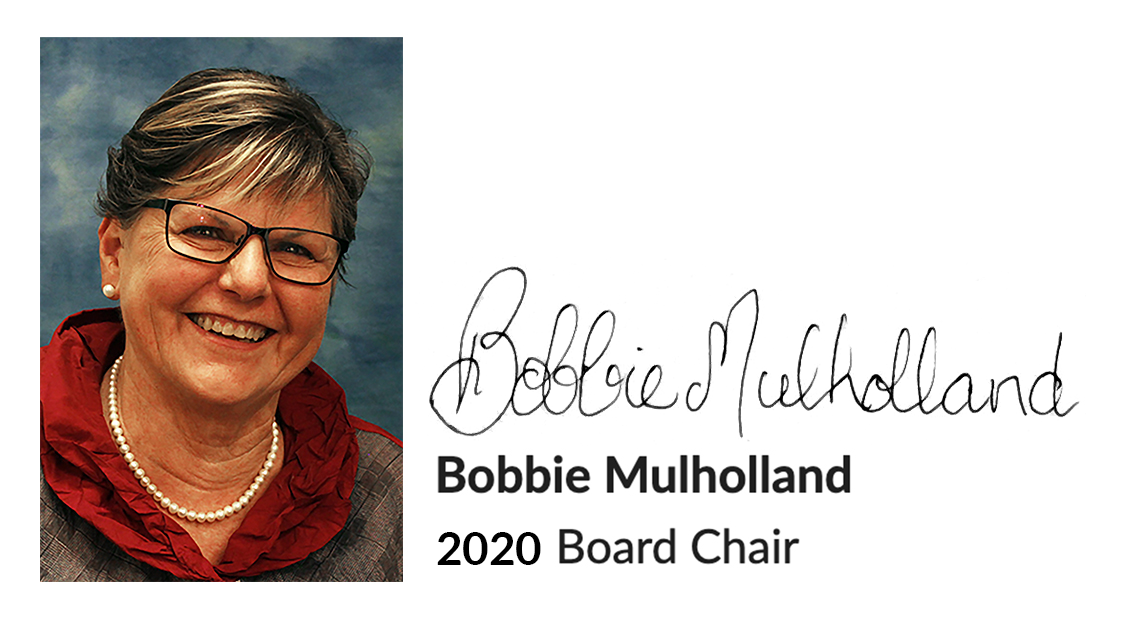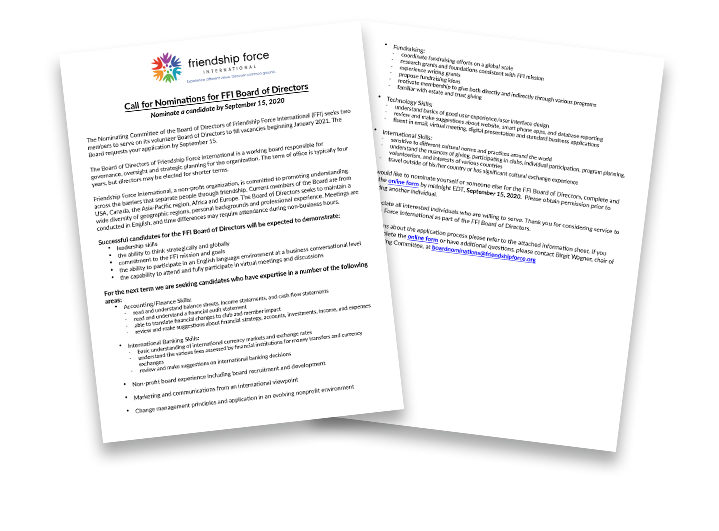 CLICK THE BUTTON BELOW TO SUBMIT A NOMINATION!