Every single volunteer worldwide makes a difference, whether traveling, hosting, leading, or taking on any one of the countless roles within the organization. We make a difference in our own lives and those of other members globally, certainly, but what about our own families? How do our experiences with Friendship Force influence and shape the lives of those who love us?
Recently I had the opportunity to hear from eight generous donors to our fundraising campaign; family members who individually donated in memory of their mother and father, Mary Ellen Hagan and Bill Hagan, who loved the Friendship Force immensely. Many of you will recognize their names or their faces in this article, for Bill and Mary Ellen were known and loved by many Friendship Force members around the world. The Hagan family's fascinating tale of travel and friendship-building spans forty years and three generations. This is their story: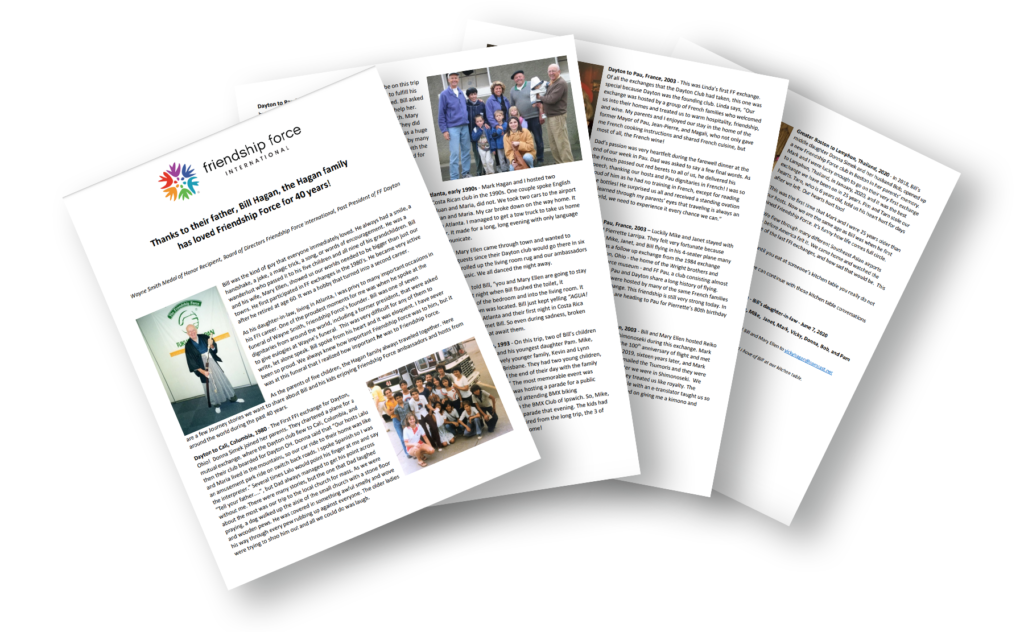 Our most sincere thanks to the Hagan family for sharing these memories and for their very generous donations and words of support. Linda, Mike and Janet, Mark and Vicky, Donna and Bob, and Pam: thank you from Friendship Force International.